Often I get asked by Scrum Masters, who are in the process of adopting Agile Scrum, on references to servant leadership. How should one go about changing from "command and control style" to "servant leadership".
I used to share relevant examples from my experiences that has helped teams self-organize. Highlight instances, based on my observations of the Scrum Master at work, that were good examples of Servant Leadership and also point out instances of Command and Control behavior.
I came across the Seven Pillars of Servant Leadership, that captures this quite comprehensively. This idea was first mooted by Robert Greenleaf and further worked upon by James Sipe and Don Frick. This is a good reference that I share with the Scrum Masters and also their managers.
I am sure that you will be able to relate to these and find them relevant and applicable.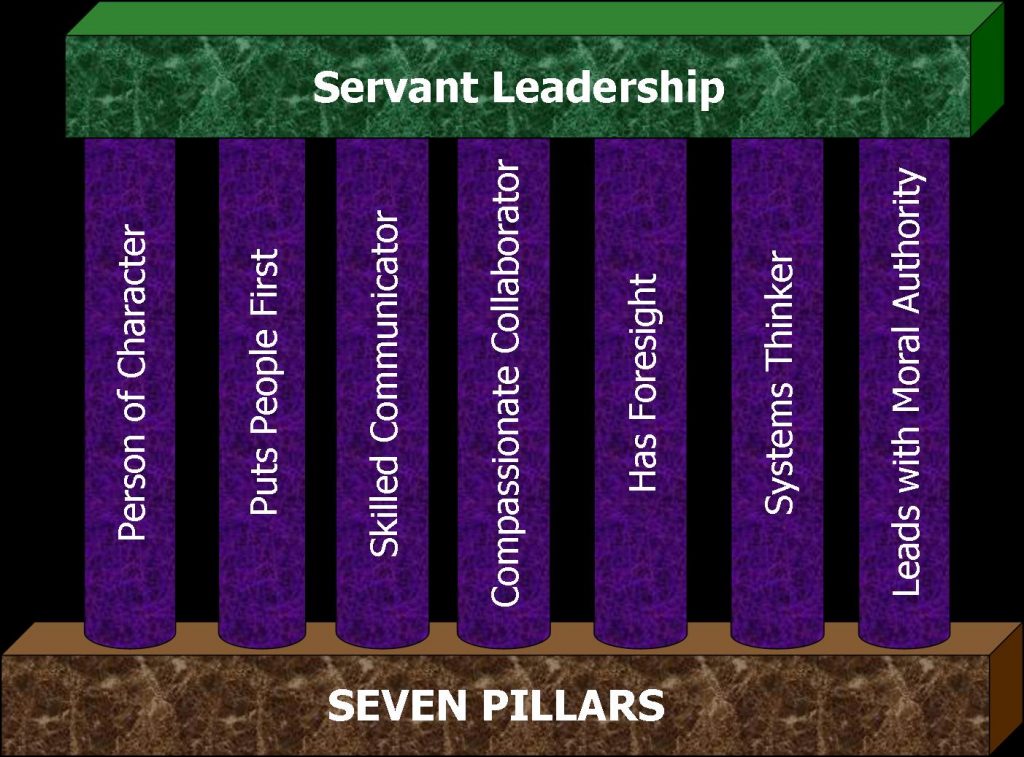 1. Person of character:
Makes ethical and principle-centered decisions
Maintains integrity
Demonstrates humility
Serves higher purpose
2. Puts people first:
Shows care and concern
Helps others meet their goals
Helps others grow
3. Skilled communicator:
Listens earnestly & speaks effectively
Demonstrates empathy
Invites feedback
Communicates persuasively
4. Compassionate collaborator:
Strengthens relationships, supports diversity and creates a sense of belonging
Expresses appreciation
Negotiates conflict
5. Has foresight:
Imagines possibilities, anticipates the future
Proceeds with clarity of purpose
Visionary
Takes courageous & decisive action
6. Systems thinker:
Thinks & acts strategically, leads change effectively
Balances the whole withthe sum of its parts
Comfortable with complexity
Demonstrates adaptability
Considers the Greater Good
7. Leads with moral authority.
Worthy of respect
Inspires trust & confidence
Establishes quality standards for performance
Accepts & delegates responsibility
Creates a culture of accountability
Do explore more by reading the books by the authors, there are many articles availbale on the internet. More in future blogs.